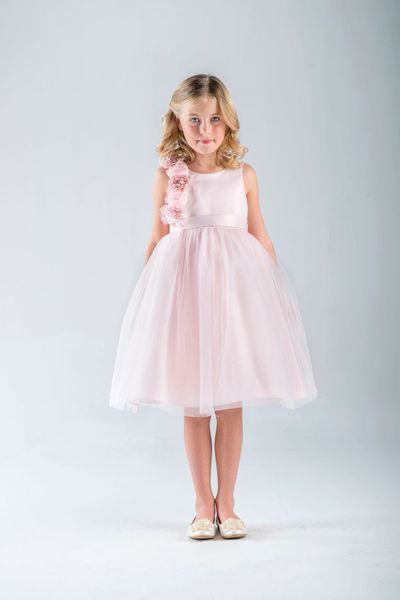 The Gardenia Dress
Color: Blush

Size 5 years is currently ready to ship*
The Gardenia Dress features a satin bodice and tulle skirt. The garment has an empire silhouette with a cascade of rosettes, giving it a touch of sophistication while ensuring that it is still a lot of fun for any flower girl to wear!
Empire Dress with Cascade of Rosettes
Fabric: Satin Bodice, Tulle Skirt
Fully Lined
Closure: Zipper at Center Back
*Additional sizes available upon request.
Featured Products